Fog Burning Off Around 10:00
Made it out to the Clinch over the weekend, and the typical summer techniques and patterns were working well. My typical summer technique is dredging the bottom in slow deep water where midges are most often found. Sometimes I will even change it up and use a scud if there is vegetation present. The key is to be bouncing bottom, and that often requires fishing with an indicator as much as 7' above the fly and 6X fluorocarbon tippet. Also, as the day progresses, the fish tend to change from taking midge larva, to pupae, and then finally to emergers and dries. So, the fisherman needs to adapt to the changing conditions. Below are some pics from Saturday.
My First Fish of the Day - 16" Bow on an Olive Buzzer
First Victim to the Blood Worm
Blood Worm Strikes Again
Same Fish, Slightly Different Perspective
My Best Fish of the Day - 18" Bow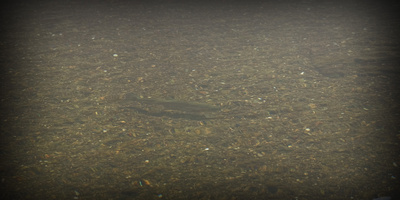 A Successful Release
Ended the day with about a dozen fish in 4 hours. Not what I would call a good day, but it definitely was nice to get back on the Clinch after a 3 month absence. Expect to see more reports from the Clinch now that the typical summer crowds should start thinning out. Plus in another couple months the browns will start staging for the spawn, and you never know when you will tie into a big one.
Until next time,
Tight Lines and God Bless