Although I have been in town all week long, the recent surge of winter weather has prevented me from getting out on the water. Sunday evening was snowfall around 2" in West Knoxville, and then Wednesday night we had an ice storm roll through. Below are a couple pics from the ice storm: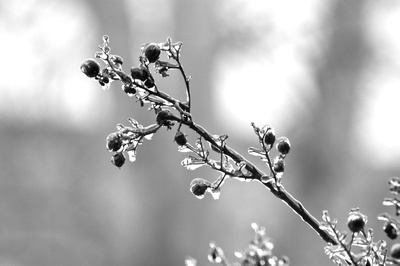 Plans are underway for a trip to the South Holston next week, and maybe I can get David from
The Trout Zone
to meet up with me for some potentially fantastic brown trout action. David is a phenomenal fisherman, with a knack for finding large trout wherever he goes. So, when you mix David and large prespawn browns, the results have the potential to be astonishing. Check back later to see if the trip happens.